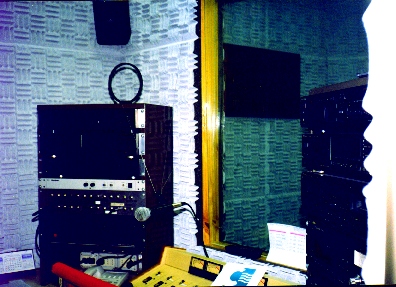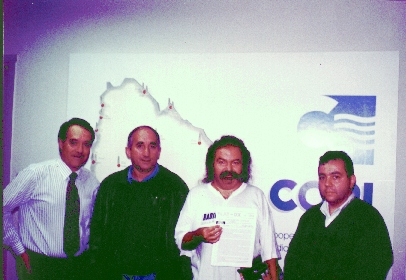 At CORI, "Cooperativa de Radioemisoras del Interior"
---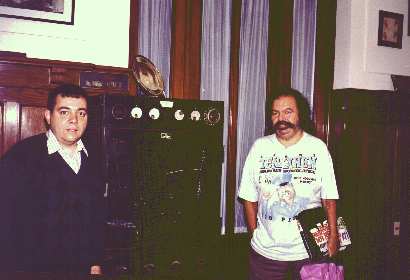 Nigro and Monferini, with the old "Philips" transmitter of CX28 R. Imparcial (1090),
exhibited at ANDEBU (Asociacion Nacional de Broadcasters Uruguayos)´s office
---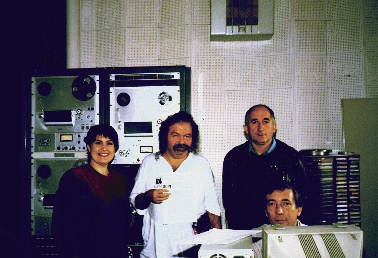 Left:Leonardo Trentini (Programme Manager), Darío Monferini and Antonio Tormo, at CX12 R. Oriental (770).Right: Sonia Carrero(announcer), DM, AT, and recordings operator at "Sala de Grabaciones", CX12.
---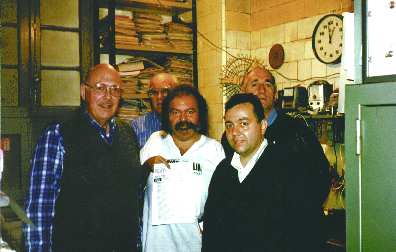 At Radio Montecarlo/Oriental Technical Room:
L to R.:Alexi Haisaniuk (Techn Mgr), Jaime Olivera (Techn person at xter site), Monferini, Nigro, Tormo.
---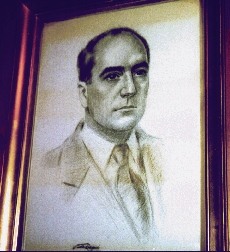 Don Carlos Romay, Radio Montecarlo's founder.
---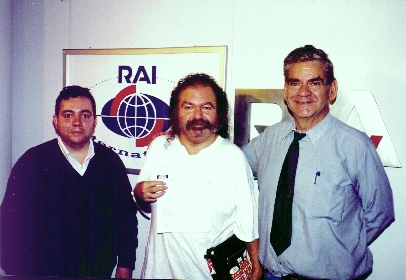 At RAI-International's office in Montevideo.
---
BACK
NEXT