Darío Monferini's DX trip to Uruguay
The photo album
November 15-16-17-18-28-29, 1998.-
---
Well-known Italian DXer Dario Monferini visited us in Montevideo. During his short stay we gathered twice with the few active Uruguayan DXers and other radio enthusiasts.
We guided and joined him in a tour to almost the total of AM/FM stations that are mainly located in the city's downtown. This required numerous short taxicab trips and some walking from station to station with bad weather in the first two days.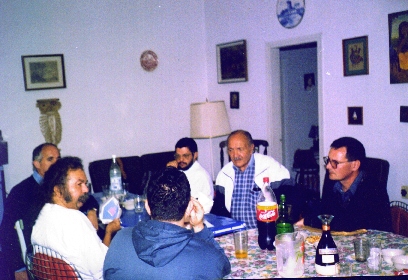 Asado party to welcome Dario (Nov.15, 1998)
L to R:
Antonio Tormo, CX8CC, DXer Dario Monferini, DXer Horacio Nigro,
Mr. J.E. Larumbe, DXer Luis A. Beauxis, DXer Fernando Bentancor
---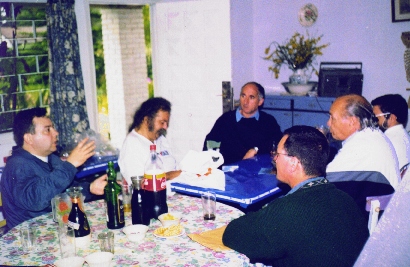 Asado party (take#2) (Nov.15, 1998)
L to R:
Horacio Nigro, Dario, Antonio Tormo, Fernando Bentancor,
Luis A. Beauxis, Larumbe.
---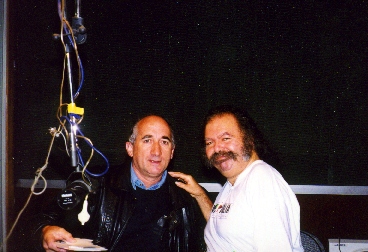 Interview at CX30 R. Nacional (1130)
LtoR: Antonio Tormo and Dario Monferini in the program
"Tiempo de Radio", aired Nov.16, 1998.
LtoR: Silvia Rocca, Antonio Tormo, D. Monferini.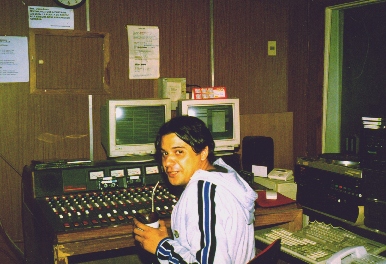 Console operator drinking "mate amargo"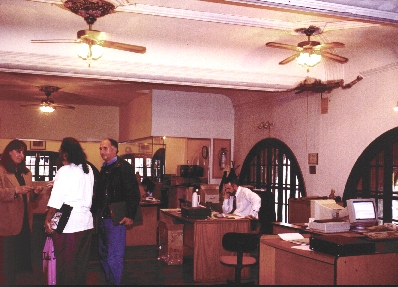 CX30, R. Nacional: studios.
---
NEXT